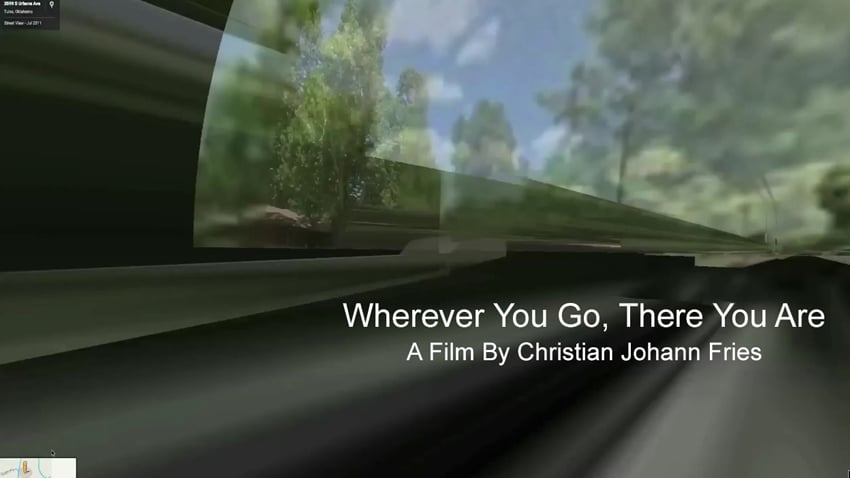 Wherever You Go, There You Are
Short Art Film by Christian Johann Fries, USA/AT, 2015, 6 min
Christian is a Multi-Media Artist, Writer, and Cultural Consultant, living and working in Vienna, in the second district and Abroad. He is currently studying for his Masters Degree in Art and Science at the Applied Arts University of Vienna under Virgil Widrich and Dr. Bernd Kräftner.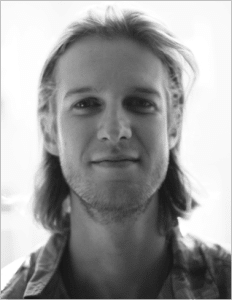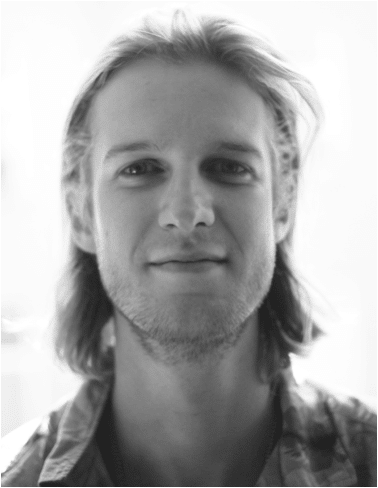 He is constantly working with cultural workers and artists on various local and international projects, at the same time, He is producing art films and curating art shows that construct a social and critical perception, one that shows we are living in a faded postmodern society, so desperately craving answers to questions that are right in front of us.
Summary:
For Wherever You Go, There You Are, Christian used and collected various views from Internet street maps and made moving screenshots of Tulsa, Oklahoma (His home town), to be used as the platform for His newest art piece. Daniel a futuristic character that knows His life is the narrator. In the short film He created a hyper real experience, one that illustrates who Christian has become in his life.
Above all, it is Christian's critical, analytical, and constructive take on life in Tulsa, looking back at his past while living aboard. It shows how He was raised as a counterculture kid, free to question the various boundaries we as a society have created. Which He feels, could define who we are becoming every second of every day, where we sometimes have little to no control over our own paths outcome. His point is to never stop being you, for if you do, you will have given up all that you have worked so hard to be, in exchange for something worth far less than you ever imagined.
Wann & Wo
Donnerstag 16.07, 23.07 oder 30.07 (wird noch bekannt gegeben) ab 18:00 Uhr – Vorgartenmarkt 1020 Wien
Alle Infos zu "Film ab im Grätzl" findest du hier.
Concept, Edit and Production: Christian Fries